Comments are screened.


You can also submit your questions by emailing fandomgrammar@gmail.com
Comment here with any questions you have about writing, grammar, and language. Please also let us know if we have permission to use your name when one of our Fandom Grammarians answers your question in one of our weekly posts.
Dinosaur Comics
, T-Rex introduces us to a new linguistic concept. Click the preview for the full comic:
At
Current Mood:

amused

Current Music:

Minecraft
Current Mood:

exhausted

Originally found via writing.com
Punctuation is so very vital, and this sign definitely shows just how important.
Unless you're some kind of cannibalistic serial killer with a large family and many pets, of course, in which case this is perfectly fine for you.
If you'd like a refresher on comma usage, check out all of the previous entries over
here
.
Answer: Addition vs Edition
Current Mood:

pleased
The two words on today's agenda may look a bit alike at first glance, but they don't have much in common at all. 
wrong
for one reason or another, and you consider it your moral obligation to correct those postings so nobody is misled. Well, thanks to the folks at Collegehumor.com, now there are proofreading marks designed specifically for the internet, ranging from the removal of bigotry to the creation or dissolution of portmanteaus. Yay!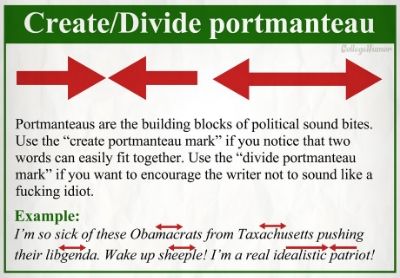 Click on the image above to learn how to use all nine of the new proofreading marks for the internet!
If you spend a certain amount of time on the internet, chances are you've come across postings that are just plain